How to start a lubricant Manufacturing business
We see many vehicles around us, bikes and big trucks running on the road. All vehicles require different types of fuel and engine oil, due to which they can run on the road. Many companies in the market do the work of manufacturing lubricants. Today, there is no possibility of reducing its demand in the present and future also because the market for vehicles is spreading rapidly.
Today everyone prefers to have their vehicle, whether it is a car or a bike, or a scooter. One of the reasons for having a private vehicle is that you do not have to rely on others or public transport. As the market of more vehicles is increasing, according to that you can earn a lot of profit in this business.
What is lubricant?
Lubricant: – You also know very well that any vehicle, runs on petrol and diesel. But it also has oiling done so that it can run properly and increase the lifetime of your vehicle's engine. The manufacturing and packaging business of oil is called the lubricant business.
It is different for different vehicles it is different vehicles and different types of the bike increases engine power by which engine works better and lifetime also grows |
The manufacturing process of lubricants
Process of Making Lubricant: – In the manufacturing process of lubricants, base oil and additives are first ordered from the supplier and are stored in storage tanks. After that, the blading vessel is heated to mix it well. The lubricant oil produced is then stored in a storage tank. After that, the quality of that lubricant oil is inspected. If the lubricant oil meets the quality standards, the oil is filled with the help of a filling machine into different sized cans. And after that, this oil is dispatched to sell in the market to earn.
Products Manufactured in the Lubricant Business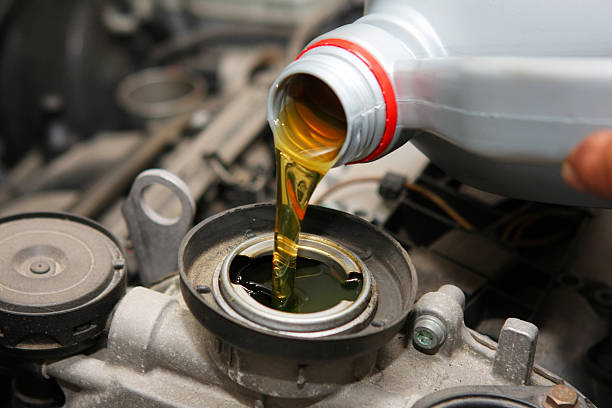 Almost all the products made in the automobile industry or you can say all are lubricant products.
Below are the names of some lubricant products:
Coolant

Hydraulic oil

Brake oil clutch fluid

Multigrade diesel engine oil

Pump Set Oil (PSO)

Bike engine oil

Gear oil

Greece

Steering oil
Requirements for Lubricants Manufacturing Business
Be it any business, whether it is large scale or small scale, it is very important to take care of the things related to them before starting them. What do you need for a small or large-scale business? How much will you invest in all this and after that how much profit will you earn from it? You need to know all these things because all this information will be very beneficial for you in starting your business:
Place (shop)

Machines

Raw Material

Investment

Employee

GST Number

Marketing

Profit
Investment for Lubricants Manufacturing Business
Investment in this business depends on this business and the land because if you start a big business then more investment has to be done and if you start a small business then less investment in it. ) and have their land, then work can be done in less money and if the land is rented or bought, then more investment has to be done in it.
There are many types of machines inside this and the rates of all are also different, investment also depends on them, after that, to start this business at a good level, a machine has to be bought and a building has to be built in which the machine will be installed and stock is kept. For everything, building then electricity, water facilities and vehicles have to be invested separately for all.
Employees for Lubricants Manufacturing Business
Workers for Lubricant Manufacturing Business: – You have to determine the hiring of employees from what level you are starting this business. In the business of Lubricant Manufacturing, you will need employees for the operation of machinery, billing of products, and other tasks. Because you cannot do all these things alone.
If the worker hired by you has done this work before, then it will prove to be very beneficial for you. If you hire an expert or an engineer for this work, then it will be more beneficial for you because he will know how much raw material to use and will be able to use the machines well.
Space for lubricant manufacturing business
There is special importance of space in any business or shop. In this business, you have to choose a place from where a transport facility is available for you. You should avoid putting it in the middle of the market. There is a crowded area inside the city.
So you try to put it outside the city in such a place from where you can easily take it without any hassle to bring the raw material and take out the stock of finished goods. In addition, you should have enough space to safely store the lubricant you make. You should keep a fixed stock of it so that you do not face any problems whenever there is demand.
Space:- 1000 to 1500 Square Feet
Raw Materials and Machines for the Lubricant Manufacturing Business
Raw Material and Machines for Lubricant Manufacturing Business: – Whatever be the business, raw material is very important in it. Today's post is about Lubricant Manufacturing Business, if we see it, the main raw material used in this is Base Oil and Additives. Along with this, the list of other raw materials includes packaging materials.
Some of the names of machinery and equipment used in this business are as follows:
Blender tank

Centrifugal

MRP Embossing Machine

Carton Lubricant Filling Machine

Cooking kettle with a capacity of about 3 tons

About 3 Ton Capacity Cooling Cattle

Molding machine

Storage tank

Generator

Grease filling machine

Air compressor
Documents for Lubricant Manufacturing Business
If you start any business then some personal documents are required and some business-related licenses are required like:-
Personal Document (PD): – There are many documents inside the personal document such as:
ID Proof:- Aadhaar Card, Pan Card, Voter Card
Address Proof:- Ration Card, Electricity Bill,
Insurance
Bank Account With Passbook

Photograph Email ID,

Phone Number,

Other Documents
Business Document (PD)
Registration

Pan card

GST Number
Marketing for the Lubricant Manufacturing Business
Marketing this Lubricant business is very important because, without it, it will not be easy to run your business. You will have to put up posters and banners for advertising your business so that more people can get information about your business. In the beginning, you will also have to give a small discount to your customers so that more and more customers come to you. You can also advertise it on TV.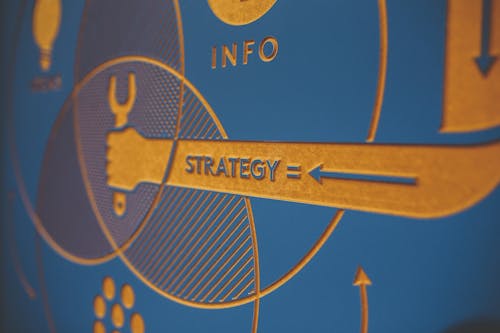 Profit for Lubricants Manufacturing Business
Profit in Lubricant Manufacturing Business: – This is a product whose demand remains the same throughout the year the demand for this product in the market is always there and the profit margin in this business is also very high. You also understand very well how important is the lubricant oil put in the vehicles, without it or if it is in less quantity, it will also cause problems in running the vehicle, and the possibility of engine failure increases.
That's why no one would want his car to be damaged, and proper maintenance of the vehicle and lubricants would have to be put so that the engine does not decrease. So you can start this business without any risk and at the same time, you can earn good profits from it.