Are you unemployed Are you a housewife Or do you want to start your own business? If yes, today we are going to give information about similar cottage industries or cottage industry businesses. You can start this business with your family at home with less capital, using less and less machinery. 10,000 to 1.50 lakhs can be invested in these types of industries. While high cost businesses using machinery are called small scale industries. With this labor-intensive business in Cortez Industries (cottage industry), you can earn from 500 to 1000 rupees per day from home. So let us know about 20 such cottage industries that you can start and earn significant profits by starting: –


1. Tiffin making cottage business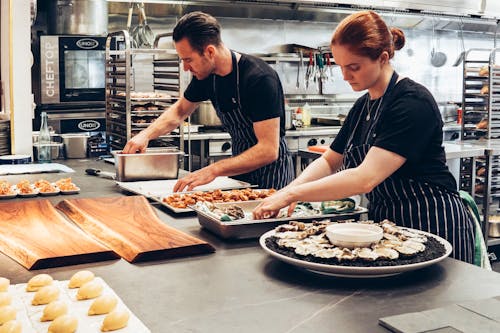 Tiffin making cottage business
In urban life, the industry of making tiffin is gaining momentum due to students and job seekers being away from the family. Students who live far away from their family or work away from the family, they get tiffin and get food. Food is prepared at home and transported in a box. It is a very easy to learn and popular business.
Read This Article About Tiffin Service Business


2. The work of making incense sticks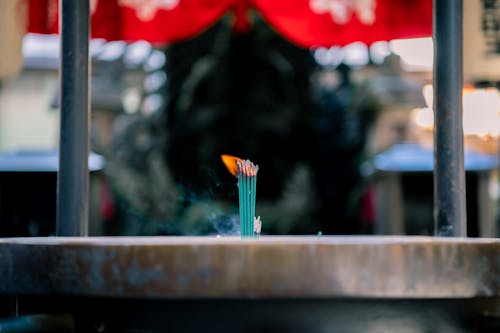 The industry of making incense sticks is a less profitable industry. You can earn good income by purchasing the machine at a cost of 50,000 to 60,000 rupees. A mixture of charcoal powder, wood powder rolls, incense and other aromatic ingredients can be prepared by preparing it. It is used for worshiping.


3. Pickling Industry
Everyone likes salty food. Skilled women can make snacks and sell them at a reasonable price in the market. Various types of pulses like urad, moong, gram, etc. are used along with gram flour to make Namkeen. The business of making snacks is developing at a rapid pace, so you can earn good profits.


4. Pottery Industry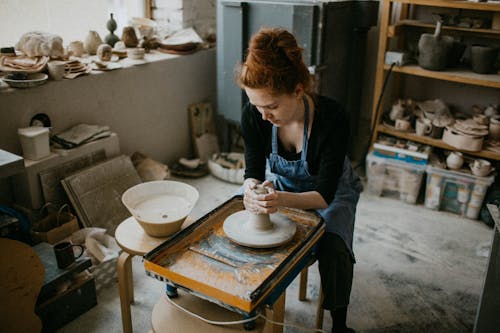 Pottery industry
The pottery industry in rural areas has been running since ancient times. Pottery is still used today. It can be started with less investment than small business. Earthen pot, surai, clay toys, idols etc. can be prepared and sold in the market at a reasonable price.


5. Sari and cottage clothing business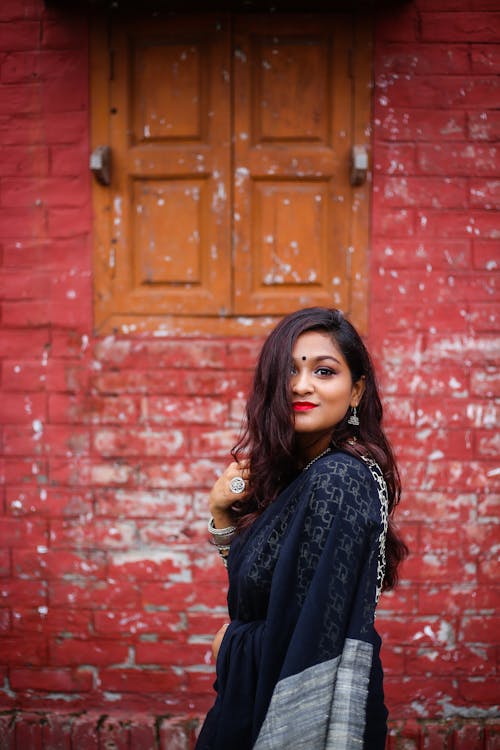 Nowadays this business is going on in big trend. Women can earn their livelihood by purchasing cloths from textile companies at cheap prices, selling clothes and sarees at market prices. This cloth will be available at a cheaper rate in Surat and Ahmedabad. Apart from this, Banaras saris are very famous. You can earn a good commission by investing less in new investments. You can also do a similar business online by becoming a seller on Amazon or Flipkart. Here you can make a commission by selling goods to companies by creating your account. Learn how to sell goods on Amazon or how to sell goods on Flipkart.


6. Restaurant and Bakery Corner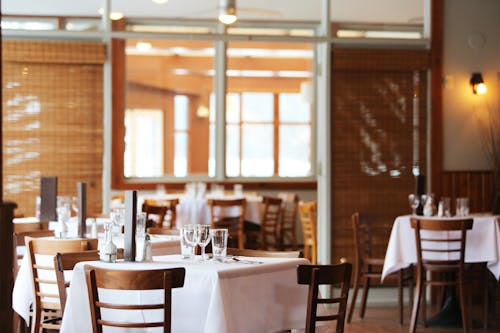 Nowadays, in the crowded areas of cities, the trend of setting up restaurant and bakery conor in a small place is increasing. You can earn a good income by planting restaurants and bakery connors in these areas. It requires little space and food. Items like papadi chaat, samosa, bhel, pizza, burger etc. can be included. 60,000 to 70,000 rupees are required to start this business.


7. Spice Industry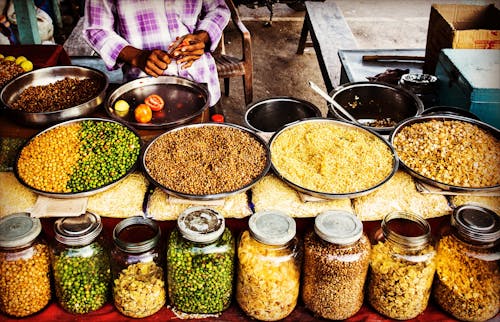 Spice making industry
Various spices can be prepared and sold in the market such as chilli, turmeric and coriander etc. The industry is able to meet the costs and everyday supplies in the kitchen. For this business you need a small grinder to grind the spices. The more marketing you do in the spice making cottage business, the greater the profit.


8. Furniture making industry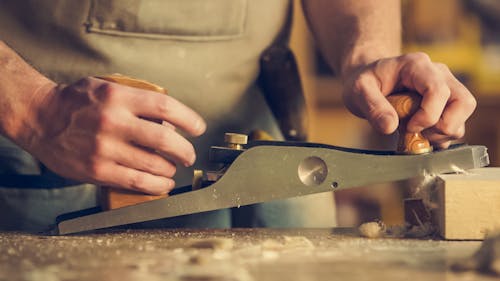 Home furnishings such as chairs, tables, beds and other small wooden furniture can be prepared and sold at reasonable prices. This small business, accomplished by artistry, abounds in dividends. It depends on you how much you invest to buy wood.


9. Papad making cottage industry
Papad can be prepared at your home and sold in the market as a skilled businessman at good prices. Papad is used in making and eating vegetables. It is prepared by moong dal, urad dal. This industry can be made a good business by selling papad in the market. Start the industry at a cost of 20000 to 25000 and make the industry a good business by selling papad in the market. You can also get good profit from this business.


10. Soap making industry

Soap industry
Soap making cottage industry requires caustic soda, oil, Essence flour etc. These can be mixed and prepared and sold in the market. For these skills, 3 to 6 months training is imparted by the District Industries Center. 10 V pass is mandatory for training. To develop this business, a loan of up to 25 lakh can be obtained from the District Industries Center.


11. Printing work
Clothing can be turned into a small business by coloring and printing on it. Factories give ready-made fabric to color so that the same fabric can be made attractive. To start this work, you can contact the fabric factory. This low cost business has been continuously moving.


12. Bangle making cottage industry
You can do the business of making bangles with the support of family from home. For these, you will need a machine which costs 50 to 70 thousand. Apart from this, you also have to buy raw materials. You can earn up to a thousand rupees per day by making plastic bangles worn in the hands of women. You have to do their marketing and packing.


13. Small Sewing Business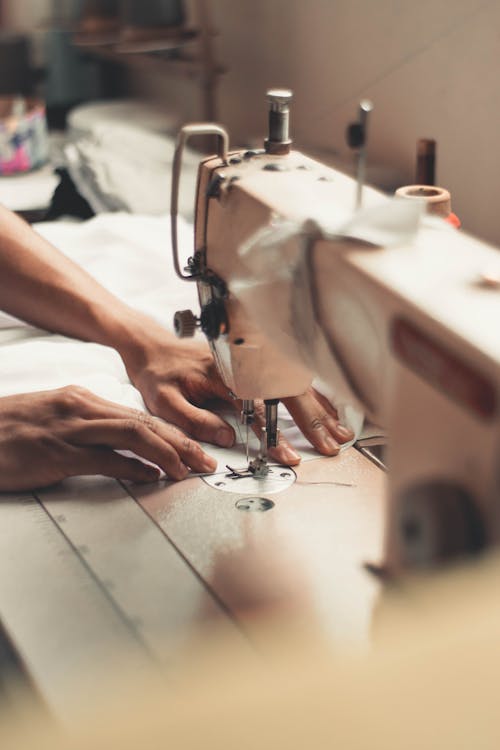 Sewing Small Business
You can get good income by sewing clothes sitting at home. You will need a machine for these. You will get this machine easily in the market for 3 to 4 thousand rupees. Sewing on this machine can earn from 700 to 1000 rupees per day. Skill development by the government to teach sewing work Under this training is also given. Apart from this, tailoring training is also provided by some NGOs. The duration of training is 3 to 6 months.


14 Henna Business
In Indian culture, the tradition of applying henna in marriages and all other celebratory programs has been going on for centuries. There is no need to buy a machine for this business. Just need to highlight your skills. 200 to 300 rupees are available for making hand henna designs. Up to Rs 10,000 can be given for applying henna at weddings. The demand of this business is increasing day by day. Training is also given under various government schemes to teach henna designs. This low cost business provides high profits and is very good for housewives.


15. Beauty & Makeup Cosmetic Industry
Products that enhance the beauty of the body are called cosmetics or cosmetic. They are related to the makeup of any part of the body. Cosmetic products are of two types: natural and artificial. Nowadays due to western civilization its demand is increasing day by day. By joining this industry, you can get good profits. Free training is also provided by the government. The duration of this training is of four months. It is necessary to have 10th pass.


16. Small industry for making both plates

Double stone making industry
To start this industry you must first buy a machine. The price of this machine starts at fifty thousand under the name Double Die Full Automatic. The specialty of this machine is that it has two dyes. Both dyes produce up to 1000 pieces in 1 hour.

You can also change the size of the product by changing the dye from time to time. To make both plates, you have to buy rolls (raw material). You will get this item in Delhi and Surat at reasonable price. After preparing the goods you will have to do the packing and marketing yourself. According to the demand of the market, if you produce both, plate and plate then you can earn good profits. They are used for breakfast in hotels, wedding ceremonies and all other types of ceremonies. Their demand is constantly increasing. No special training is required to make it. You can also get a loan from the bank under the Pradhan Mantri Mudra Yojana at Dona Pattal.


17. Cow, sheep and goat rearing
Good profits can be made by rearing cows, sheep and goats. Milk can be sold by buying good quality cows. Apart from this, you can also earn money by selling curd, butter, ghee and buttermilk. You can get dividends by selling cow dung from animals. This fertilizer is used in fields to increase the fertility power of the land. Animal husbandry is one of the most profitable cottage industries. A loan is also given by the government to start this industry.


18. Ice Cream Making Industry

Ice cream cottage industry
You can start this industry in less capital than sitting at home. For this, things like milk and milk powder, cream, sugar, butter and eggs are required, besides color powder and flavor powder are also required which are easily available in the market. The use of cold ice-cold ice cream increases in quantity during summer days.


19. Pickle Industry
Many kinds of pickles like chilli, mango, olive tree, amla etc. can be made and sold. Business of ethics can be successfully done with low cost and great effort. This ethos is ready in one to two months. Initially marketing may have to be done for publicity.


20. Poultry Industry

Poultry industry
A new dimension can be given to employment through poultry farming. Help is given to get started. You can get good income by raising good quality chickens in this farm. A good breed is considered a boiler hen. For these, grain, water and cage have to be arranged. Starting from 20,000 to 50,000 rupees, good profit can be made from this business.

How to get loan for cottage industry?
The government provides loans at low interest rates to start and operate cottage industries. This loan is available without any documents through Kisan Credit Card Scheme. Mudra loan is also given by the government for this. You can benefit by fully understanding the information given by banks. Those entrepreneurs who wish to start a cottage industry either by artistic style or by new method are given loans under CGFT to enable them to make steady progress in their business. The government has provided subsidies to protect small businesses. This subsidy is given in the last period on regular installment of loan. The government has implemented many such development schemes that small entrepreneurs can take advantage of. These schemes are as follows:


Pradhan Mantri Mudra Yojana,
Prime Minister's Employment Generation Program,
Prime Minister's Employment Scheme,
National Small Industries Corporation etc.
Through these schemes, the government has tried to improve the cottage industry. You can also contact your nearest bank or district industry center for more information about the cottage industry.


How to register the cottage industry?
You can also register the cottage industry. The advantage of registering is that you are likely to get a bigger loan